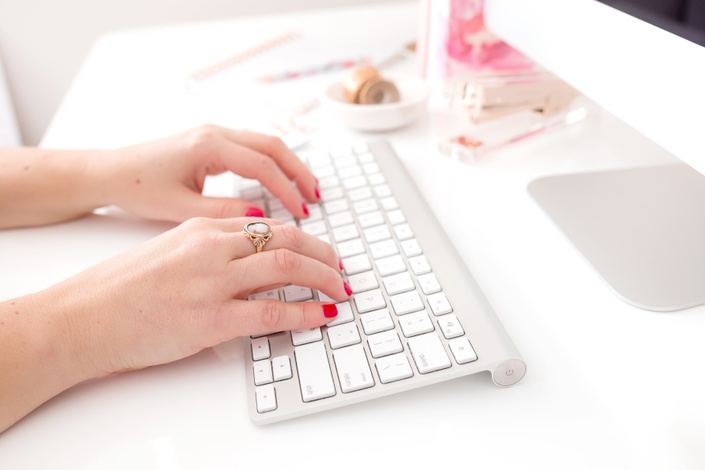 PAGEVIEWS FROM PINTEREST
The 7-Step System to Skyrocket Your Blog Traffic, Email List, & Income with Pinterest
You have an amazing message to share with the world and you've worked SO hard to get your blog up and running. But there's a slight problem…
Nobody's reading it.
You've tried everything you can think of to drive traffic to your site...
You share your blog posts in tons of Facebook groups every week.
You've installed the Yoast SEO plugin and make sure the light's green before you hit "publish".
You schedule your social media posts diligently every day.
You've guest posted on tons of websites and always link back to your blog.
You've scoured the internet and downloaded every single freebie that claims it will 5x / 10x / 100x your pageviews.
You're doing everything you can think of to grow your traffic.
So why is it that you're still getting less than a hundred views/day?
You know that traffic is one of the biggest keys to your success as a blogger, because more traffic leads to…
More email subscribers
More brand collaborations
More social media followers
More affiliate income
More sales
You're ready to make big things happen with your blog but no matter what you do, your pageviews. just. won't. grow.
Ooo girl, have I been in your shoes. I blogged for over 10 years with minimal traffic, zero comments and engagement, and less than a hundred social media followers on all platforms combined.


I know how frustrating it is to spend DAYS writing amazing content, taking beautiful photos, and scheduling social media posts, only to be rewarded with a teeny-tiny sprinkling of pageviews.
If this sounds like you, I have good news:
I'm here to help.

A few years ago, my story changed drastically when I was introduced to my new BFF: Pinterest.
Since implementing a smart, effective, totally-manageable Pinterest strategy for my blog, my traffic has increased exponentially. Soon I had...
Added over 4,000 subscribers to my email list
Collaborated with huge brands in my industry (ConvertKit was a personal fave!)
Started earning a full-time income from my blog ($5K-$8K per month)
But I didn't stop there. After mastering Pinterest for my own blog, I opened a Pinterest Management business to help other bloggers and biz owners increase their traffic, subscribers, and income too.
In 2016, I had the pleasure of managing Pinterest accounts for amazing ladies like Abbey Ashley of The Virtual Savvy, Hailey Dale of Your Content Empire, and Milou van Roon of Explorista. Here's what those ladies had to say about working with me:
"I hired Krista to run and grow my Pinterest account, and within the first 30 days, we'd grown my monthly views by over 6 times! Not only is she amazing at what does, she's also creative, full of energy, and a genuine person. If she can teach even half of what she's able to do, you'll be in amazing hands in this course!"
- Hailey of Your Content Empire
"Since I started working with Krista four months ago I've seen a 300% growth in traffic. Nowadays two thirds of my traffic comes from Pinterest alone! Hiring Krista has been a life changer for my blog, and I've since recommended her to many of my blogging friends. I can't wait to see what happens in the next few months and I really can't recommend her expertise enough!"
Nowadays, I even have a course where I teach other bloggers how to become Pinterest Managers. I think it's safe to say I know a thing or two when it comes to Pinterest. ;)
And here's the best part. YOU can achieve the exact same results as my clients above... if you follow my 7-step Pinterest system.
And that's what I want to share with you today.
Introducing: Pageviews from Pinterest
The 7-step Pinterest system to increase your traffic, email list, and income in the next 30 days.
I've put EVERYTHING I know and everything I learned working as a full-time Pinterest Manager inside of this course. I held nothing back, and there's zero guesswork required. Simply follow the steps and tutorials inside the course, and watch your traffic 5x, 10x, and beyond.
Nothing in this course is theory. Every single tip and strategy has been tested, tweaked, and proven successful for bloggers in dozens of different niches.
Pinterest is an incredibly valuable FREE platform that can skyrocket your blog and business to new heights in so many ways. Traffic is an obvious first benefit, but there's SO much more to it than that.

Beyond growing your traffic with Pinterest, I've also included advanced strategies to help you:
Grow your email list
Create Pinterest sales funnels
Make affiliate sales on Pinterest (yep, you can do that too!)
And so much more
Let's take a look at exactly what you'll master inside Pageviews from Pinterest...
The Curriculum


✏️ Module 0.
This intro module is your crash-course introduction to Pinterest. Perfect for beginners, but valuable even if you've been using the platform for years. You'll learn:
All the Pinterest lingo you'll need moving forward
The difference between personal pinning and pinning for your business
What your main goal is when it comes to Pinterest (hint: it's not what you think!)

💻 Module 1.
In this module you'll optimize your profile and make it uber-follow-worthy to your ideal audience. Specifically, you will:
Follow my 6-step system to pimp out your profile
Use the secret hack for finding the perfect keywords to use on Pinterest
Learn the 6 critical places to incorporate your keywords for maximum impact
Follow a step-by-step tutorial to verify your blog with Pinterest (easy as pie, pinky-promise!)

🎀 Module 2.
Module 2 is all about building boards like a B-O-S-S. Here's what you'll learn:
The difference between public and secret boards, and when to use each
The exact number of boards you should have on your Pinterest account
The exact dimensions and a step-by-step tutorial for branding your board covers
The magic formula for finding and joining group boards to amplify your growth

💎 Module 3.
Next up, we're talking PINS. They make the Pinterest world go 'round, after all! Here's what you'll discover in Module 3:
The 6 key traits of a viral pin and a foolproof formula for creating your own
My simple system for writing click-worthy pin descriptions in seconds
The 4-step process for designing pin templates that will save you HOURS/week
Follow-along tech tutorials in Canva and Adobe Illustrator

🖥 Module 4.
This module covers something crucial that most Pinterest courses leave out: How to use your BLOG to grow your Pinterest account and get more Pinterest shares. You'll learn:
The easy way to add Pinterest sharing buttons to your website (no matter which platform you're on)
A 2-minute trick to get more readers to share your blog posts on Pinterest
How to "hide" pinnable images in your blog posts if your layout favors horizontal images
How to write pin-worthy content and craft click-worthy titles

⏰ Module 5.
If I had to pick a favorite module, this would be it. If you're spending hours on Pinterest every week, this module will cut that down to 30 minutes or less. Here's what you'll learn:
How to set up Campaigns to share your newest blog post to dozens of group boards with the click of a button
How to decide what's worth re-pinning and how often to pin
My suggested daily manual pinning schedule for maximum impact

📈 Module 6.
Next we're turning our attention to analytics. We'll dive into Pinterest Analytics and BoardBooster Reports to see what's working on your Pinterest account, so you can do MORE of it. Specifically, you'll learn:
Which areas of Pinterest Analytics are worth paying attention to (and what all of those confusing stats really mean)
Simple, replicable actions you can take to boost your stats in each area
How to interpret BoardBooster Reports to tweak your pinning tools for more growth
3 bonus strategies to help you avoid plateauing and continue growing your account month after month

💰 Module 7.
Lastly, I'm teaching you some advanced Pinterest techniques. In Module 7, you'll learn 4 strategies to make money through your Pinterest account. You'll discover how to:
Grow your email list with Pinterest
Master affiliate marketing on Pinterest
Create Pinterest sales funnels
Become a Pinterest Manager
You'll finish the course strong with a concrete game plan for monetizing your new Pinterest know-how.
The Course Format
Because I know different people learn best in different formats, I've included a mix of ebooks and step-by-step video tutorials in each of the modules. There are also checklists and homework assignments to keep you moving forward and making progress.
Pageviews from Pinterest is a completely self-paced course, so you can work through the lessons at your own rate and on your own time. You'll receive life-time access to all of the course material as soon as you enroll.
I'm wholly committed to your success with Pageviews from Pinterest, which is why I've included the following bonus gifts for you: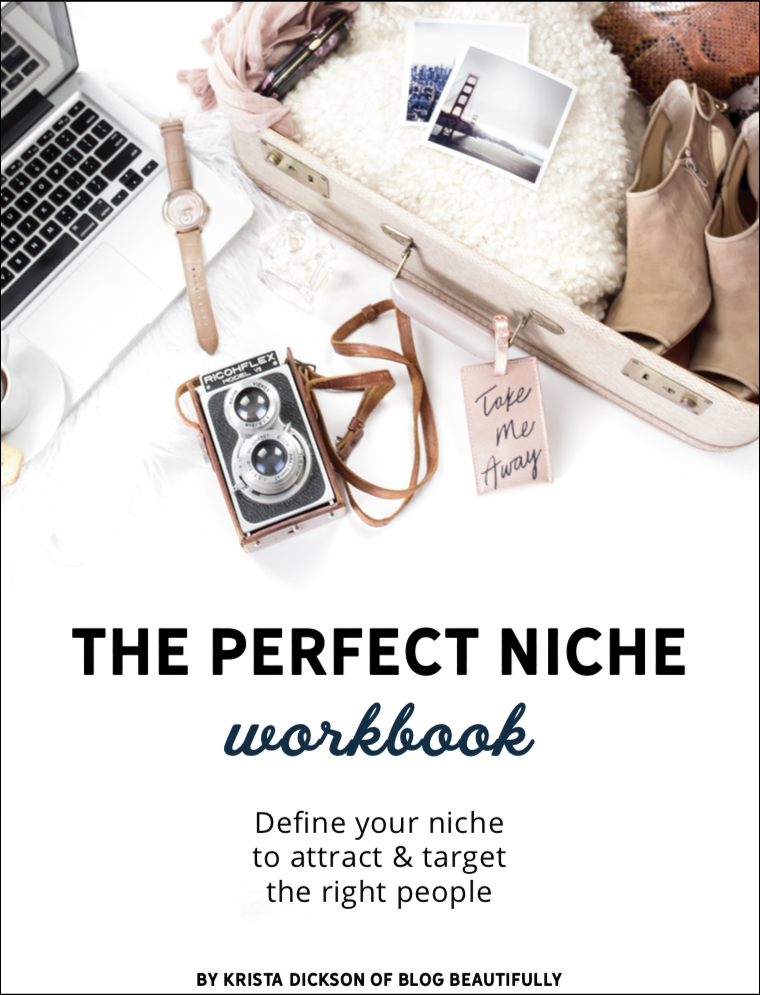 1. The Perfect Niche Workbook
To help you uncover your blog's perfect, profitable niche and hone in on the people you're best fit to serve.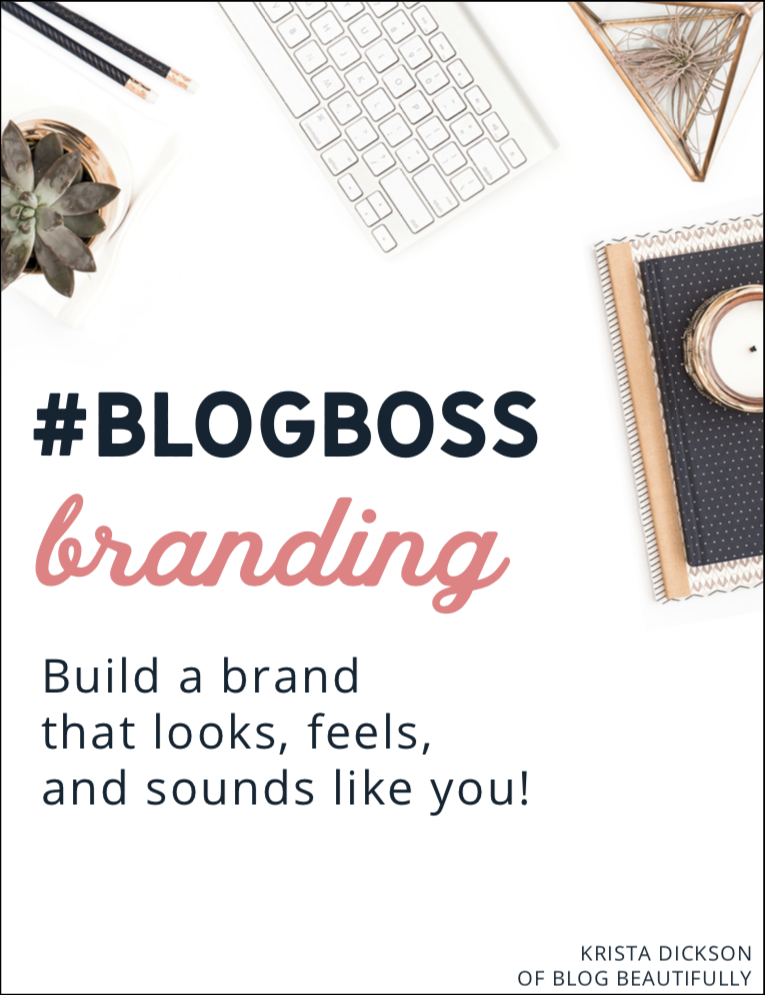 2. The #BlogBoss Branding ebook
To help you nail your visual branding and build a personal brand that resonates with your audience.

Not only will you come out on top in terms of traffic, email list growth, and income when you invest in this course, you'll also receive these extra resources to boost your blog + biz along the way.
You might be wondering: Will this course (and Pinterest in general) work for my niche?


And the answer is: Absolutely. The 7-step Pageviews from Pinterest system works for ALL bloggers and ALL niches.
Here's a small sampling of niches from the 2000+ students who have taken this course:

Fashion
Books
Pets
Health
Home decor
Fitness
Travel
Crafting
Writing
Lifestyle
Blogging
Mental health
Working from home
Wellness
Parenting
Homemaking
Social media
Crocheting
And so many more

I have 100% confidence that this course will work for you and your niche, too!

Your Instructor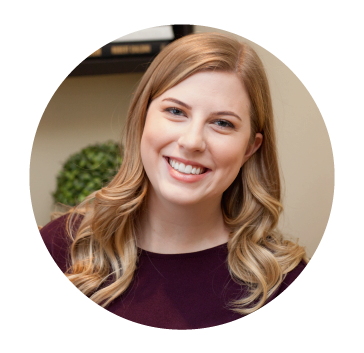 I'm Krista Dickson, a blogging coach and former Pinterest Manager for some of the biggest names in the biz. There's nothing I love more than helping ambitious bloggers boost their traffic and grow their income with the magic of Pinterest — and I've compiled all my best strategies inside this course!
So what exactly can you expect when you join Pageviews from Pinterest?
Great question!
Here's what some of my students had to say about the course...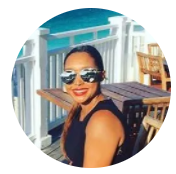 "Before I started Pageviews from Pinterest, I had eight pageviews that came from Pinterest. EIGHT! I have had over 17,500 pageviews just from Pinterest since starting the course a few months ago. As a result of the large amounts of traffic I've received, I have grown my email list and have been chosen to work with brands. Thank you Krista!"
- Evelyn, flourish-ious.com, fitness blogger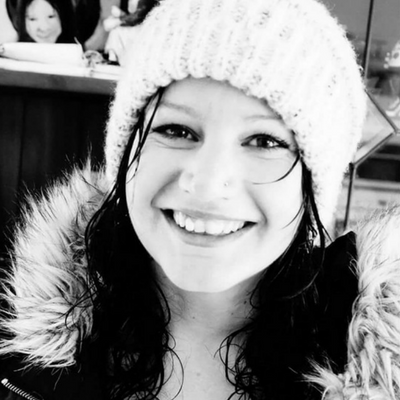 "Before this course, I had a Pinterest account but was struggling with making it flow, having a proper strategy, and pretty much everything except pinning like crazy in random bursts!
When I joined, I was worried I would just be receiving information I already knew - but that wasn't the case at all. I now have a Pinterest account with matching board covers, I'm much more confident joining group boards, and I've learned exactly how to use BoardBooster.
If you're thinking of taking this course, do it!"
- Jem, jembaker.com, positive lifestyle & mental health blogger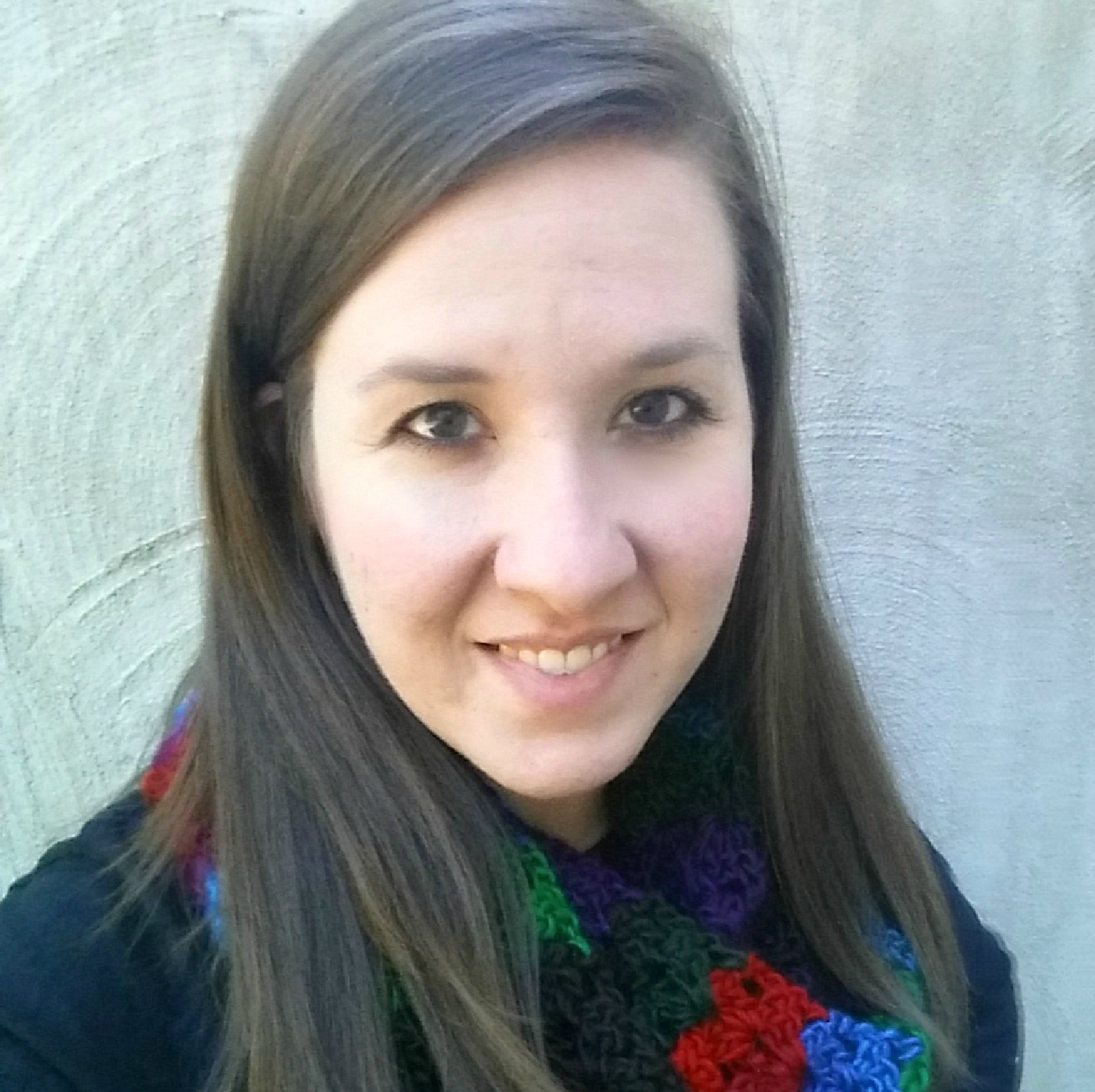 "I LOVED the Pageviews from Pinterest course! The ebooks and videos were super helpful and I'm loving the results I'm getting. I'm a newbie crochet blogger and all of this information has been SO helpful to get me started on the right foot.
Just check out how my stats have grown in the short time since I started implementing Krista's strategies: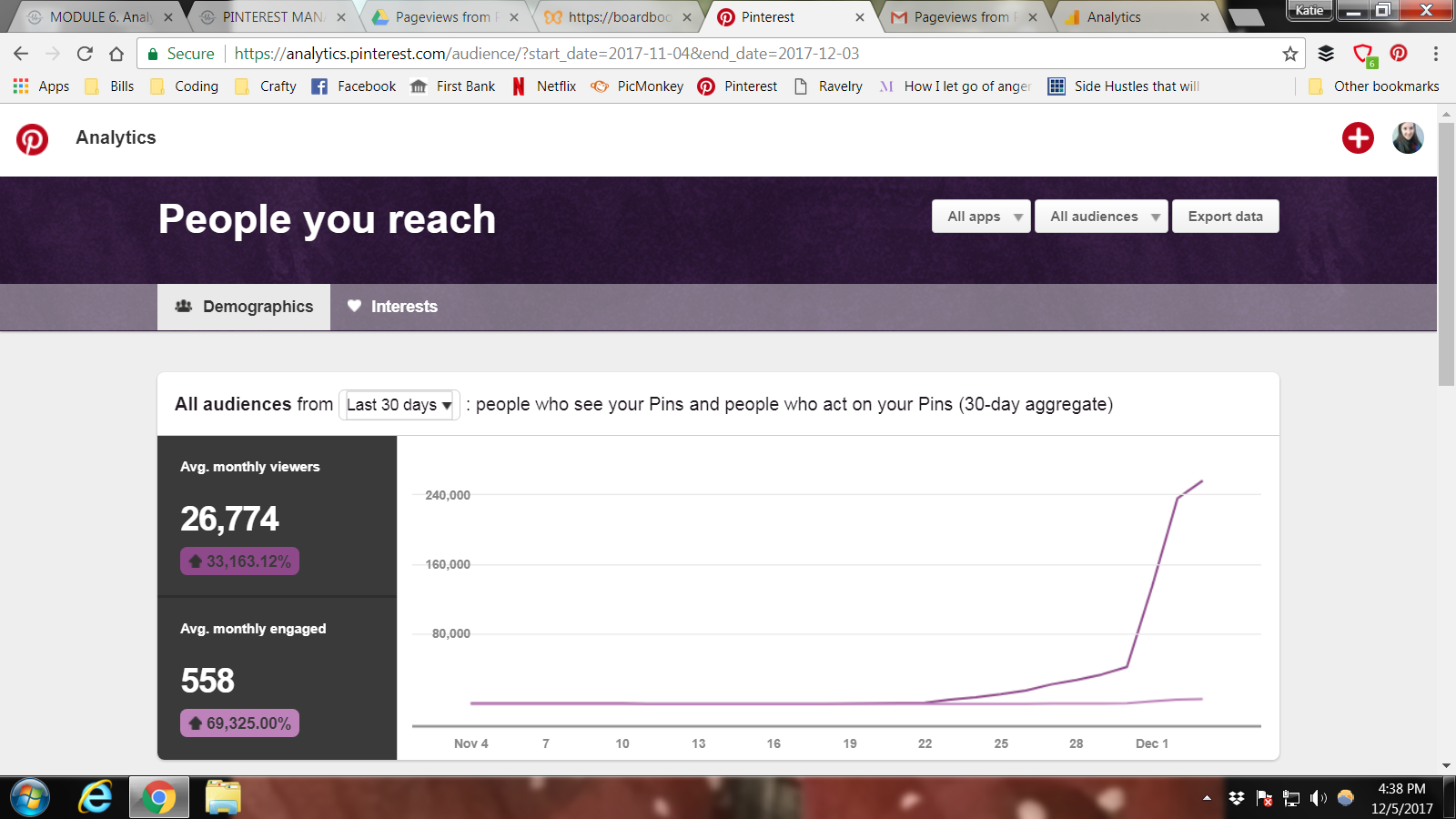 My blog pageviews have greatly increased too. I went from 1 lonely pageview on Nov. 21 to 655 on Dec. 1, and I'm not even all the way through the class yet. I'm so glad I found this course! Thank you!!"
- Katie, katiebugdesign.com, crochet blogger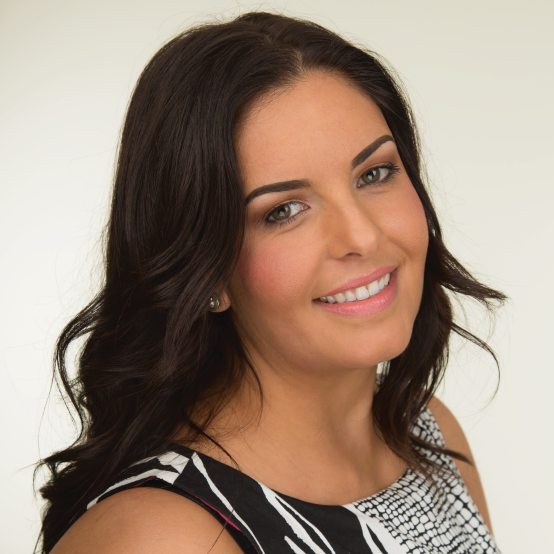 "Because of this course, I have a much better understanding of the little things that go into a successful Pinterest account, along with an additional resource to make things easier: Boardbooster. I love that it's completely set-it-and-forget-it!
My favorite thing about the course was how easy Krista made everything. First you read through the material, then you watch a video to see it demonstrated for you, and then, of course, you do it yourself.
Krista makes Pinterest SO easy to understand and gives you tons of resources to make it even easier. If you're thinking of taking this course, I highly recommend it!"
- Kylie, Kylie's Facebook Page, social media expert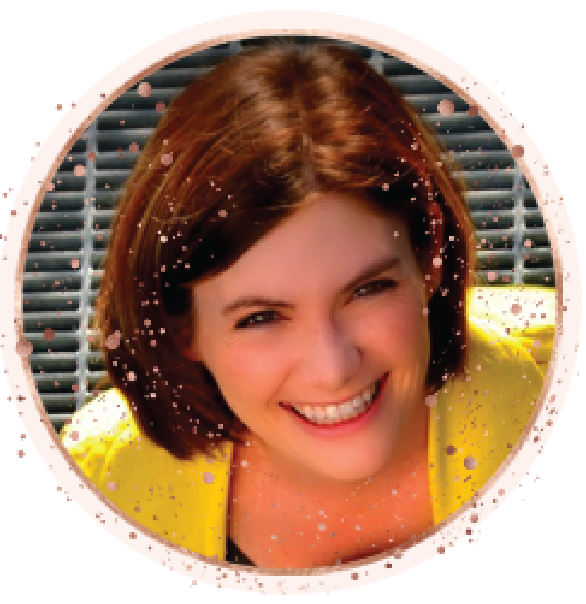 "Going into this course, my biggest fear was that I was still going to feel overwhelmed and stuck yet again... but I was so surprised to find that the step-by-step approach and Q & A calls were exactly what I needed.
My Pinterest account is finally stylish and professional, and I have set up my BoardBooster to maximize my pinning process. I feel confident in my pinning strategy and understand how to interpret the reports and analytics!
If you are confused by all of your Pinterest options, this is the course you need! I had tried so many other options and am so happy to have found Pageviews From Pinterest - the course material is perfect even for a newbie like me."
- Haylee, maybesometimemom.com, mommy blogger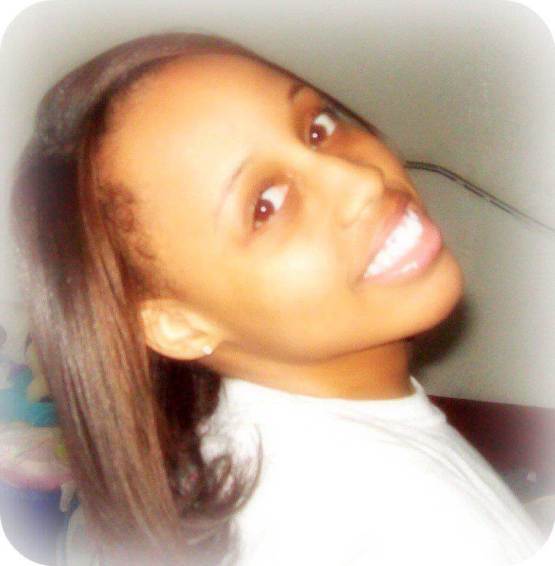 "This is the BEST Pinterest course I've taken! I was at 400 views and in less than 24 hours, my profile grew to over 2,000 views. I'm in awe of how fast I saw results!"
- Tia, everydaytia.com, work-from-home blogger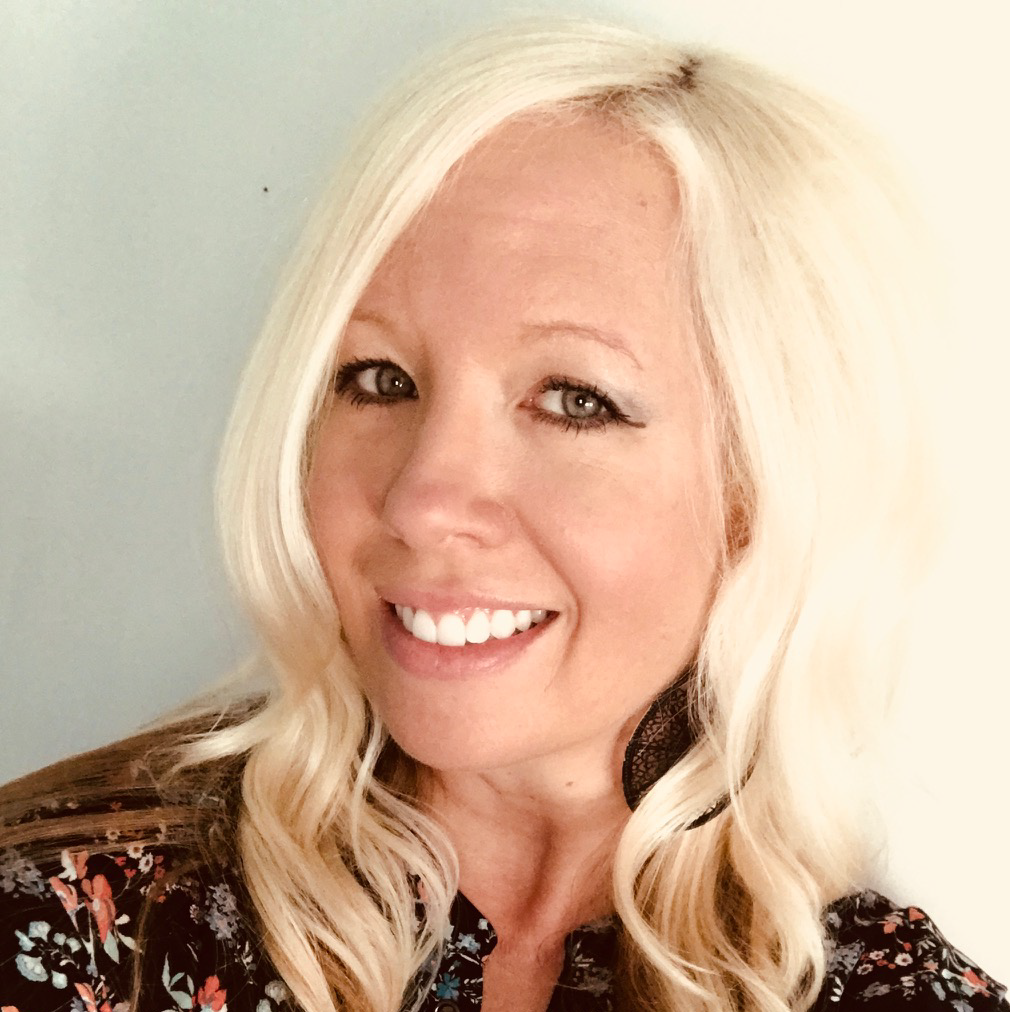 "I absolutely loved Pageviews from Pinterest! It's chock full of valuable content and actionable steps. My plan is to start offering Pinterest services to other bloggers to earn money while growing my blog, so I love how that was included in Module 7. The sample contracts are especially helpful!
Krista's Pinterest expertise is obvious, and I know I'll continue to reference the modules again and again."
- Rebecca, unexpectedlydomestic.com, frugal homemaking blogger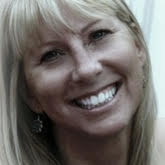 "This course rocket launched my Pinterest engagement to 16,000 daily profile views and 110,000 monthly viewers in just over two months. 6 months after completing the course, I had over 3,000 followers and Pinterest continues to be my #1 source of traffic. I highly recommend this course if you want to get the most out of Pinterest for your blog!"
- Lisa, lisadesignslife.com, home & wellness blogger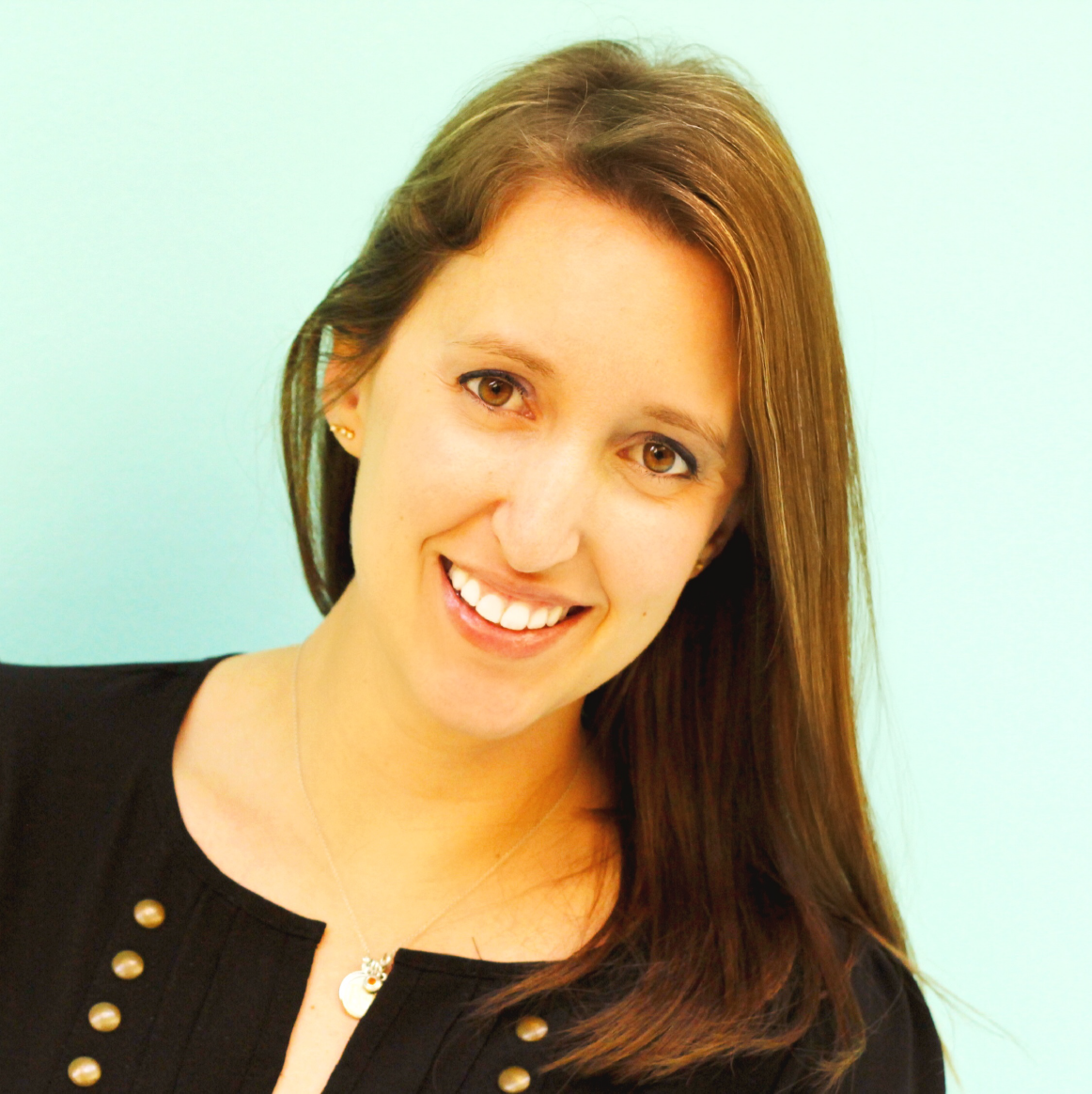 "Before taking this course, I couldn't figure out a good strategy to grow my Pinterest account without spending massive amounts of time tending to it. I'm happy to say I've now found a Pinterest strategy that won't take me hours every week to implement!
The course is so clear on how to set things up and gives a perfect roadmap via BoardBooster. You definitely won't regret taking Pageviews from Pinterest. If you spend over an hour on Pinterest each week trying to find quality pins and grow your account, you are wasting your time unless you've taken this course!"
- Mattie, growingthegivens.com, mommy & lifestyle blogger
How is Pageviews from Pinterest different from other Pinterest courses out there?
I won't shy away from it: There are a LOT of Pinterest courses on the market. Yet I truly believe Pageviews from Pinterest is different, and different in the best way possible.

A lot of Pinterest courses are created when a blogger experiences amazing results on their own Pinterest account and then wants to share what they know with others.
And while there's nothing wrong with that, MY experience and expertise comes not only from growing my own Pinterest account to over 8,000 followers, but also from managing, growing, and monetizing Pinterest accounts for the dozens of happy clients I worked with as a Pinterest Manager.
Working as a Pinterest Manager allowed me to get unique insights into the strategies that work for ALL Pinterest accounts - regardless of niche, brand visibility, or the level of traffic those bloggers started out with.
In Pageviews from Pinterest, you aren't just learning ONE Pinterest point-of-view. You're getting advice and information from someone who's successfully managed and grown dozens of vastly different Pinterest accounts.
Another way Pageviews from Pinterest is different is that it's truly a step-by-step system and doesn't require any guesswork or additional research.
Whether you've never heard of Pinterest before or you've been using it for years, you'll get exactly what you need inside this course.
I don't throw a bunch of information at you and let you run with it. I also don't assume that you know anything about Pinterest coming into this course. We truly start at Step 1, and work up from there - one step at a time, one technique at a time, and with amazing results at the end.
Frequently Asked Questions
Have questions about Pageviews from Pinterest and what your experience will be like? Here are the most common questions I receive about the course, along with my answers.

1. Will this course work for me if my blog is brand new or not quite started yet?
It will be perfect for you! Implementing a smart Pinterest strategy from day one is my number 1 recommendation for beginner bloggers who are serious about earning a full-time income online.

2. How much time will I need to spend on Pinterest to see results?
Not a whole lot! I know that you're super busy (you're a blogger, of course you are!) so I made sure that all the strategies in this course can be maintained in less than 30 minutes a week. For reals — 5-10 minutes a day, and you're set.

3. Do I need to pay for Pinterest ads (Promoted Pins) to see results?

Promoted Pins are not a strategy I endorse in this course, and you won't need to spend any extra money to achieve results beyond what you invest in this course.


4. What if I'm already using Pinterest - will this course still be valuable for me?
It depends. This course will be valuable for you if you're using Pinterest but aren't happy with the results you're getting from your current strategy. It will also be valuable if you want to grow your email list with Pinterest, master Pinterest affiliate marketing, or learn how to completely automate your Pinterest growth with BoardBooster.

5. What's your refund policy?
Because everything in this course is instantly accessible, no refunds will be provided.

6. What tools do you recommend inside the course?
When I first created this course, I taught how to use a tool called "BoardBooster". That tool is no longer around, so I've replaced it with a tech tutorial on how to use Tailwind to grow your Pinterest account and traffic.
7. What if I'm not tech-y? Will I be confused?

Not at all! One of my biggest goals with this course was to make it incredibly friendly for the non tech-y blogger. It's as simple as following along with the steps and tutorials I share inside the course, and you'll find that every tool I recommend has an accompanying tutorial so you can see exactly how to use it.

Don't wait another minute to start implementing a smart Pinterest strategy for your blog.


You could be driving thousands of viewers to your site every month...


And earning thousands of dollars from that traffic.


Hop inside Pageviews from Pinterest, follow my step-by-step tutorials, and watch your traffic (and income!) skyrocket in no time.
To recap, here's everything that's waiting for you inside Pageviews from Pinterest:
📌 7 step-by-step modules covering everything from Pinterest SEO to board covers to monetizing your Pinterest account and more
👍🏻 Ebooks, video tutorials, and checklists to help you absorb the information in whatever way works best for you

📓 A BONUS WORKBOOK on discovering your blog's perfect, profitable niche
📒 A BONUS BRANDING EBOOK to help you nail your visual and personal branding

Here's what happens after you choose your payment plan and press the Purchase button above:
Step 1. You enter your email address and payment details.
Step 2. You press a button to confirm your purchase.
Step 3. That's it - you're in!
You're immediately taken inside the course platform and can access the entire course, all of the videos and ebooks, AND all of the bonuses from the minute you sign up.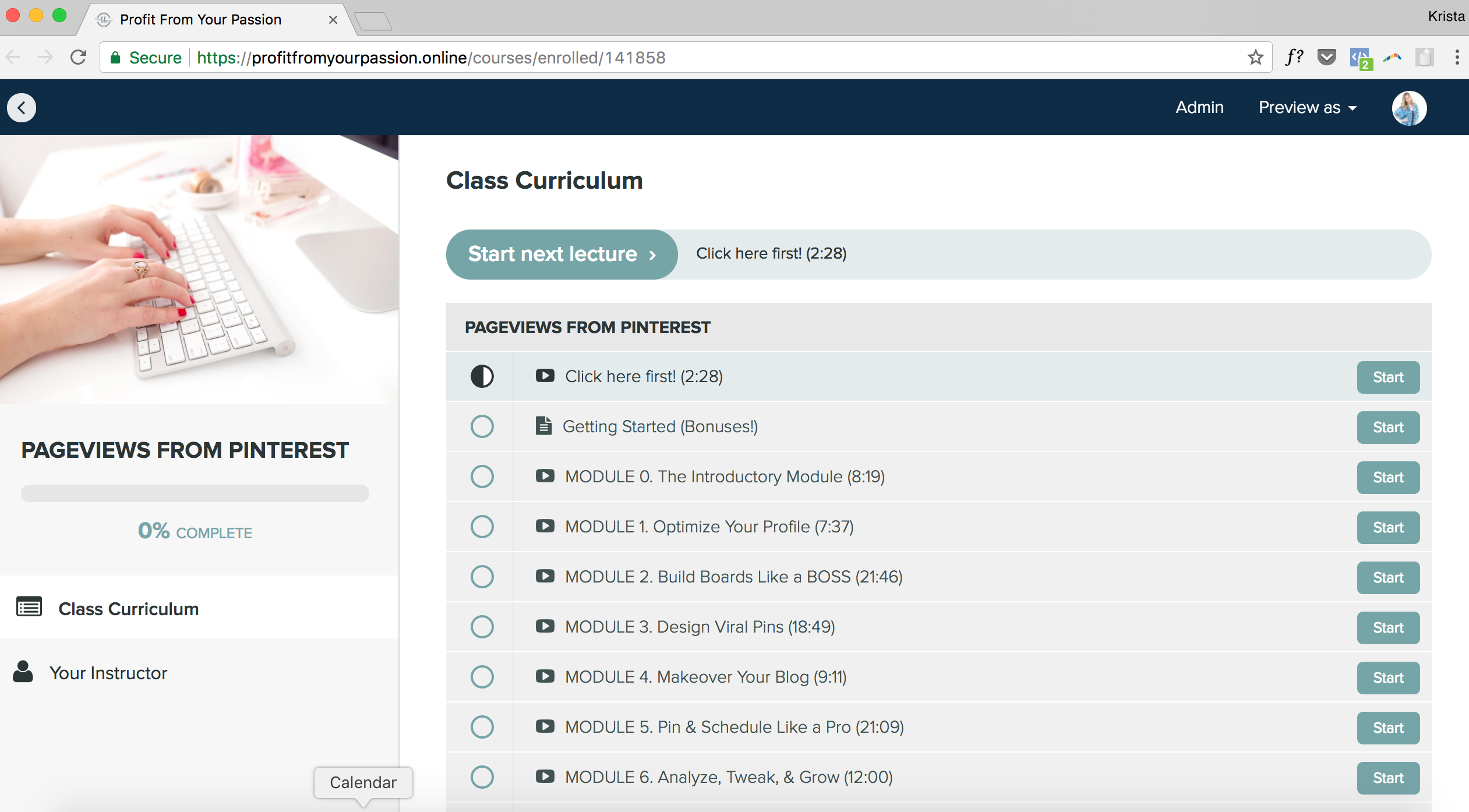 There's no time to waste. Here's why you need to get started with Pinterest TODAY.
The way Pinterest and my 7-step system work is that your growth on the platform will be exponential, building upon itself as time goes on. Your pins never truly die, and the sooner you get started, the sooner your pins will start picking up speed, sending more and more traffic to your blog over time.
Some of my pins have been re-pinned over 5,000 times. And - spoiler alert - it's the pins that have been around the longest that have been re-pinned the most!
Yep, pins I created and shared years ago are STILL being re-pinned and STILL driving traffic to my blog every single day.
If you don't get started with Pinterest NOW, and with the RIGHT system for maximizing your growth, you're doing yourself and your blog a huge disservice.
Join 2000+ students inside Pageviews from Pinterest, and I'll meet you in the first module! :)
Pageviews from Pinterest is currently closed for enrollment. Please check back again soon.